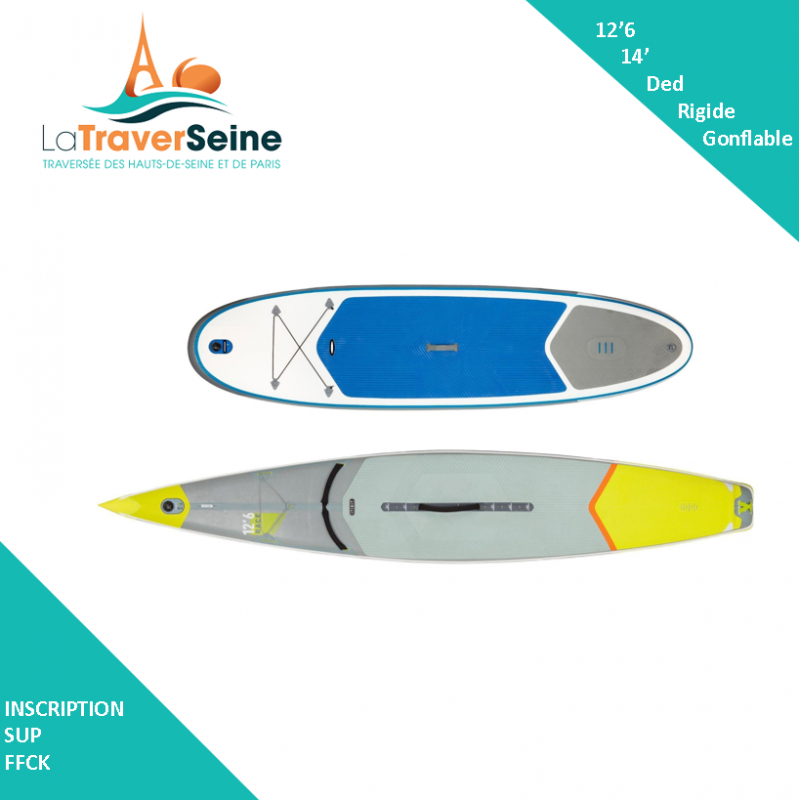  
SUP Registration - FFCK
Please read all the information below before adding the product in your cart !
You want to participate in SUP and you have a licence from the Fédération Française de Canoë Kayak (FFCK) 2021. If you have a FFS licence, you have to take the product SUP registration - non FFCK.
If you need to take several registrations, please personnalize each of them and add them one by one in your cart. Once you save your personalization, it will be displayed in black under each field.
2 different courses:
Discovery 15Kms, starting point at Port de Bercy, arrival at Parc Nautique de l'Ile de Monsieur at Sèvres. Open for everyone from 12 years old.
Competition Same course, timed. Open for non beginner paddlers.
If your licence doesn't have the "competition" mention, and you register for the competition course, you will have to send us a medical certificate with "paddle competition" mention, dated after 09/20/20, no later than one week before the race (09/11/21). After this date, you will be registered for the discovery course. Medical certificate has to be sent through the contact form.
Renting not included ! If you don't have any boat, don't forget to check for renting! Attention renting is open for discovery course only.
Minimal authorized length of the paddle: 11' (a check at departure will be done)
Sunday lunch included.
Product customization
Don't forget to save your customization to be able to add to cart
You might also like