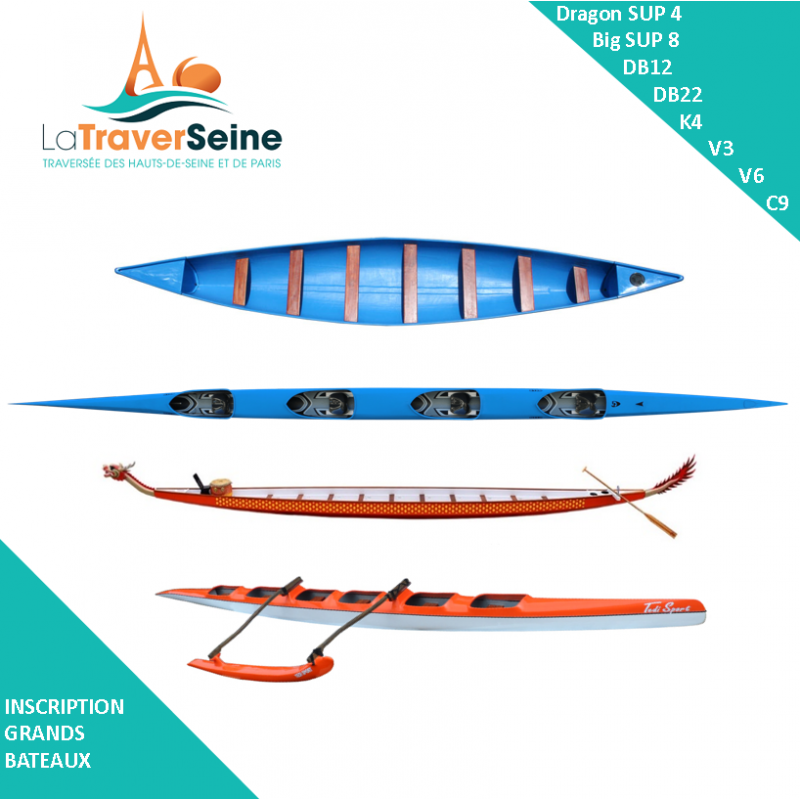  
Big boat (more than 2 people) Registration - Price depending on the number of team mates
You want to participate on a big boat (V3, V6, C9, DB12, DB22, K4, Big SUP, Dragon SUP).
The course is 26Kms. Starting point and arrival at Parc Nautique de l'Ile de Monsieur at Sèvres.
For registration, download the file below in the "Attachements" section, complete it and send it through the form "Contact us". We will send you a personalized link for the paiement.
The price will be calculated according to the number of licensee/non licensee team mates, and according to the date of registration. Please refer to the price document in the "Attachements" section.
If you have several boats to register, please send us one file per boat.
Don't forget to send the medical certificates of the non FFCK licensee team mates.
If you don't have the boat, use the form to contact us!